5th Update on Psoriatic Disease
The Update on Psoriatic Disease represents a traditional meeting in the world of International Rheumatology. The idea was developed by Raffaele Scarpa in 2008 and the first Edition took place in Procida, on May. Already from this first edition, the program of the Update includes the ceremony of VERNA WRIGHT PRIZE followed by a number of invited lectures on different scientific topics of growing interest on rheumatological and/or dermatological subjects. By the Edition of 2014, the program is also enhanced by a VERNA WRIGHT LECTURE on emerging scientific research subjects. By 2011 all Editions took place in Naples.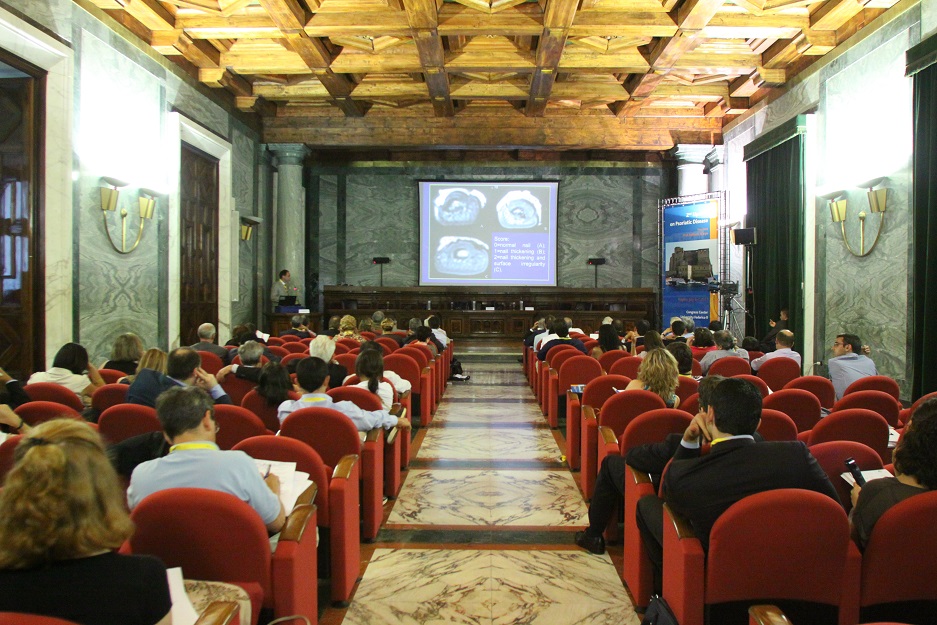 The Verna Wright Prize
The Verna Wright Prize was created by Raffaele Scarpa in 2008, to celebrate the famous English rheumatologist who first developed at University of Leeds an interest in spondarthritis field and particularly in psoriatic arthritis. Verna Wright was an international authority in rheumatology and his internationalism was particularly reflected in his approach to appointing research colleagues, many of whom he attracted from abroad. Several of them, as Raffaele Scarpa, returning home with "Leeds ideas", disseminated in their countries the lesson they learned during their educational stay. The first edition of the Verna Wright Prize was held in Procida, a little island of the gulf of Naples, in 2008.