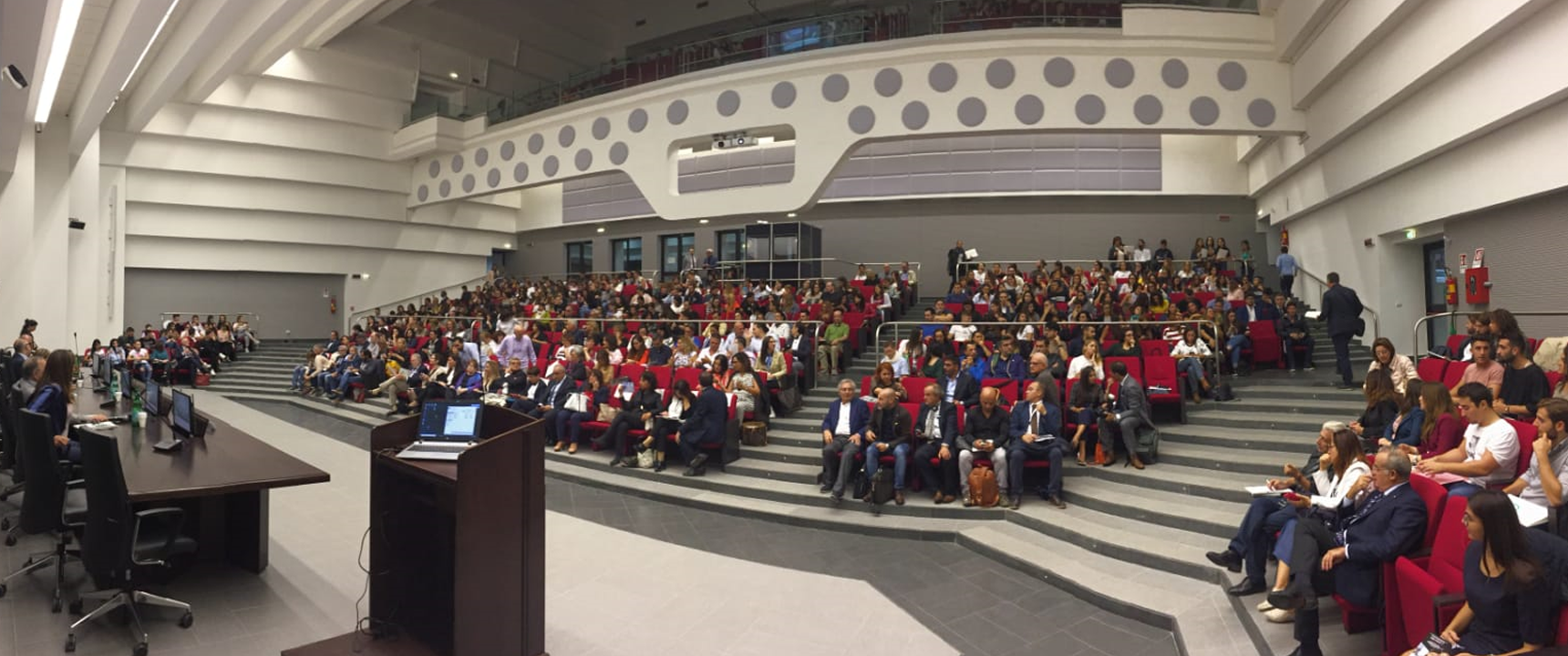 THE HISTORY OF UPDATE
The Update on Psoriatic Disease represents a traditional meeting in the world of International Rheumatology. The idea was developed by Raffaele Scarpa in 2008 and the first Edition took place in Procida, on May. Already from this first edition, the program of the Update includes the ceremony of VERNA WRIGHT PRIZE followed by a number of invited lectures on different scientific topics of growing interest on rheumatological and/or dermatological subjects.
By the Edition of 2014, the program is also enhanced by a VERNA WRIGHT LECTURE on emerging scientific research subjects. By 2011 all Editions took place in Naples.
Today the Update represents an invaluable opportunity for comparison for a number of scientists working in the field of Psoriatic Disease, the new concept introduced in Naples in 2006 by a group of scientists working in the field of psoriasis, psoriatic arthritis and inflammatory bowel diseases. The concept was disseminated in a brilliant Editorial article published on The Journal of Rheumatology, the prestigious Canadian scientific periodical. For the first time Raffaele Scarpa and co-workers described psoriatic arthritis as a condition confined not only to skin and joints but systemically involving other areas, such as bowel, eye and metabolic profile. That has served to delineate a new approach to understanding the etiology, clinical manifestations and therapeutic implications of the skin and joint expression of psoriasis. This approach has also provided a much needed additional collaborations between rheumatologists and dermatologists. Further, valuable liaison have been generated between these specialists and workers in related disciplines of molecular biology, imaging and therapeutics, among others, to throw further light on this fascinating and ever challenging disease complex.
By the Edition of 2011 the inaugural section of Update is also preceded by a section devoted to invited young researchers who present the results of their researches. This section is usually chaired by two distinguished expert scientists who in this occasion play also a tutorial role.
Every three years the Update gathers in Naples many experts coming from the world. They discuss the emerging aspects regarding basic, clinical and therapeutic progresses on Psoriatic Disease and for few days Naples rightly plays the prestigious role of international reference center in this field of medical research.
GOLDEN BOOK OF UPDATE ON PSORIATIC DISEASE
First Edition- May 22-24 2008, Orphans' Conservatory of Terra Murata, Procida, Naples, Italy.
Second Edition- July 6-7 2011, University FEDERICO II Congress Center, Naples, Italy.
Third Edition- May 22-23 2014, Oriente Hotel, Naples, Italy.
Fourth Edition- September 8-9 2017, University FEDERICO II, School of Medicine, Gaetano Salvatore Main Hall, Naples, Italy.